Bye bye SIM card!
Say hello to LoRaWAN
LoRaWAN is a new radio protocol designed for energy-saving data transmission with a very long range for small data. Since it operates in the free ISM frequency band (868 MHz in Europe), no network license costs are necessary. Only regulations on transmission power and transmission duration must be observed. All in all, LoRaWAN was chosen by us as the best means of radio communication for maritime remote monitoring.

The special form of the radio signals ensures that ranges of more than 50 km can be achieved with a clear view despite low transmission power. To receive the signals, special gateways must be within range. The organization TheThingsNetwork is building a free crowd network that is constantly growing. The rapid growth in network coverage means that individuals, companies, government agencies - and yes YOU - are setting up gateways and connecting them to TheThingsNetwork.
Extremly low power consumption.
Very high range even ashore.
No SIM card or license costs required.
"Community" network: anyone can extend the range.

You can see where gateways are already located on the map of TheThingsNetwork. Even better, the TTN Mapper shows you the radio coverage at your port.



Your home port does not have LoRaWAN coverage yet? Get in touch with us: Contact!
While we started with TheThingsNetwork, the Helium Network quickly gained widespread use. After increased demand, we have made it technical that the Helium network can also be used alternatively. For example, around Mallorca this network is much better established than TheThingsNetwork. Along the coast of the Baltic Sea ADDIX Internet Services has announced to set up an area-wide network or has already achieved this.
The use of Helium involves fees for us, so we can only offer this service to users of our paid premium subscription to the app.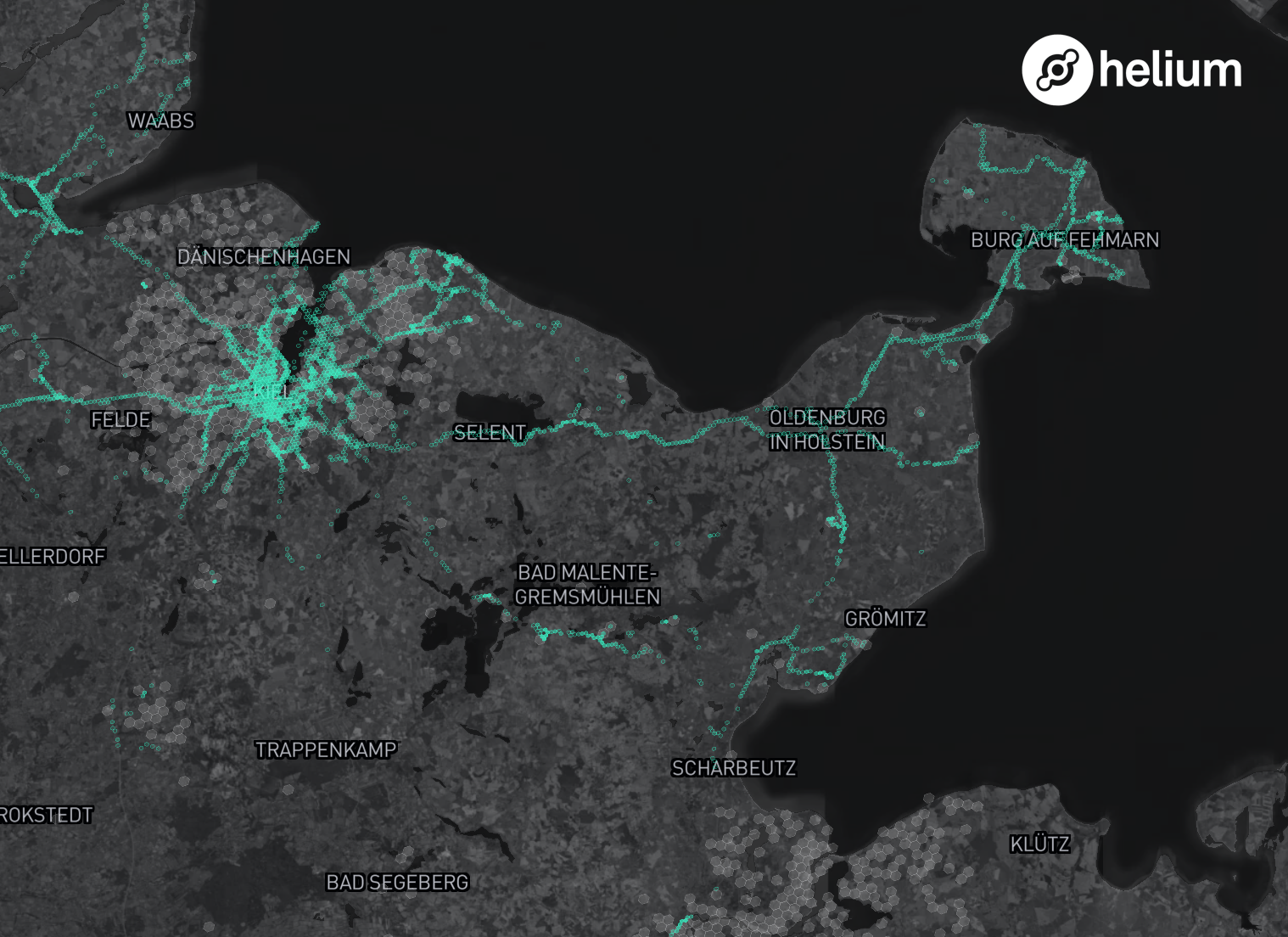 Due to recurring inquiries we recommend following gateways:
• Affordable, compact, for indoor installation near the port with WLAN: TheThings Indoor Gateway
• High quality, compact, for outdoor installation with Ethernet connection: LORIX One

Again, we can help you with questions about installation etc., see Contact.